TIGHT-IN HERBAL OIL | Tightens and Rejuvenates The Vagina, Improves Grip and Strength of Vagina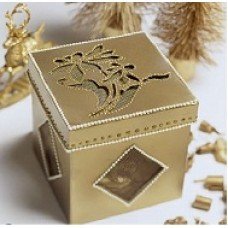 Description
Experience a new-found youth & virility again with Arogyam Pure Herbs Vagina Tight –In Oil. AROGYAM PURE HERBS TIGHT-IN OIL has proven to be an effective solution in maintaining the overall health of the vagina.
1. It Tightens and rejuvenates the vagina. The constringent properties of ingredients in this oil help in Tightening and Rejuvenating the Vagina.
2. It helps in improving blood flow to the vaginal muscles, removes dead cells, enhances the growth of new cells and provides a natural moisturizing effect.
3. It Improves the grip and strength of the vagina helps in preventing vaginal infections by maintaining an appropriate pH balance. The ingredients in this oil uniquely can fight against bacteria, fungi and also protozoa which are commonly known to infect the vagina.
4. Along with vagina tightening it also helps in Urinary incontinence or involuntary urine escape is the inability to prevent escape of small amounts of urine during stress such as laughing, coughing, sneezing, lifting or sudden movement.
5. This completely herbal blend formula considerably helps in reducing involuntary urine escape in women by improving vaginal strength especially when the slackened vaginal wall is responsible.
So, Arogyam Pure Herbs Vagina Tight –In Oil is a unique and revolutionary product. Its unique combination of ingredients make it a highly effective that is probably the best vaginal tightening option without surgery. It improves the grip & strength, Hence Tightens and rejuvenates the vagina. Also helps in preventing vaginal infections & urinary incontinence.
It is definitely a first of its kind formula that also works towards building inner confidence in a woman and boosting self esteem.