Neon Hyundai showroom Warangal| Hyundai showroom Warangal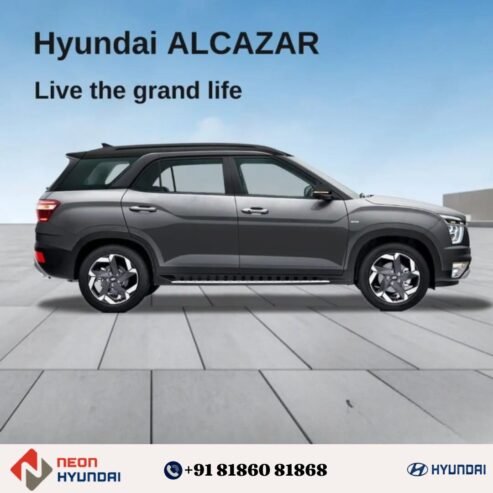 Overview
Condition :

New

Brand :

Hyundai

Kilometers Run :

16000
Description
Neon Hyundai showroom Warangal is one of the leading and most
trusted dealerships of Hyundai motor vehicles in the Warangal
region. This showroom offers customers a wide range of Hyundai
car models to choose from, at competitive prices. At this
dealership, customers can find all models and variants of
Hyundai cars along with their current price list so that they
can easily compare and purchase the car that best suits their
needs. The knowledgeable staff at this showroom are also
always on hand to provide expert advice when needed. Thanks
to its unbeatable prices, quality services, and
customer-friendly atmosphere, Neon Hyundai showroom Warangal
has become the ideal choice for buying a reliable and
affordable Hyundai car.
SPECIALITY:
Sales & Service Facility,
Car Accessories,
Test Ride,
Finance,
Insurance.
TIMING: All Days : 9am – 7:30pm