Mumbai To Surat Taxi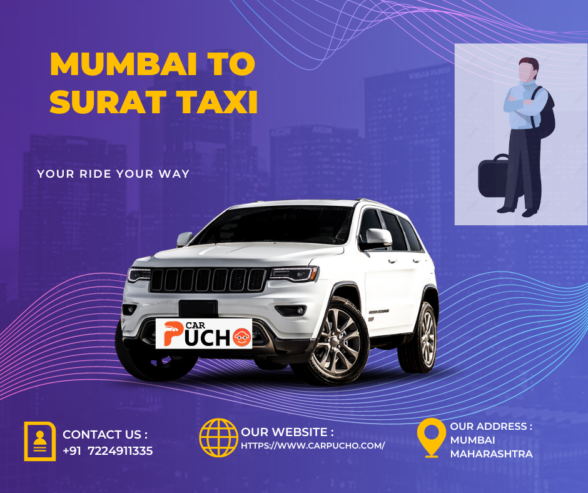 Description
CarPucho Cab provides luxury cab services from Mumbai to Surat, ensuring clients have a comfortable and convenient ride.
We promote safety and client satisfaction with our skilled drivers and well-maintained fleet.
Whether traveling for business or pleasure, book a cab from Mumbai to Surat with CarPucho Cab and have a smooth and pleasurable ride to your destination.
Our on-time services aim to make your trip memorable and stress-free.
Features:
Mumbai To Surat Taxi
Mumbai To Surat car
car rental service
online taxi booking