3 Maharashtra Jyotirlinga with Shirdi and Shani Singhnapur darshan tour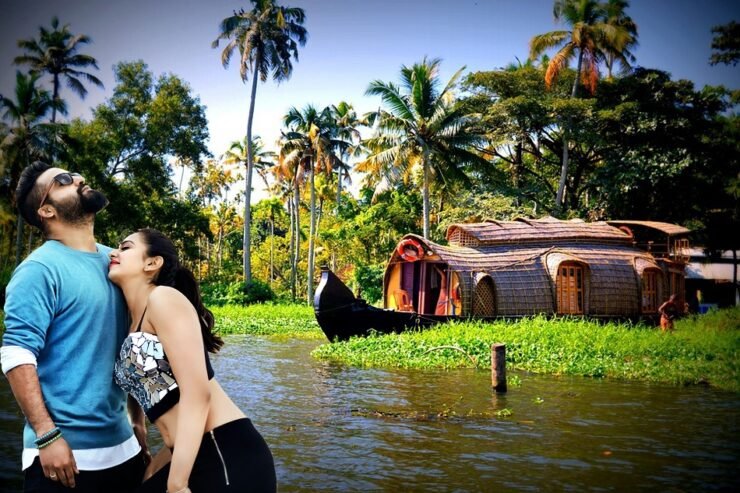 Description
The 3 Jyotirlinga Tour Package of Maharashtra with Shirdi and Shani Shingnapur is a popular pilgrimage tour that combines visits to three revered Jyotirlinga temples dedicated to Lord Shiva in Maharashtra along with the renowned temples of Shirdi and Shani Shingnapur. This package tour provides a comprehensive spiritual journey for devotees seeking blessings from Lord Shiva, as well as the divine presence of Shri Sai Baba and Lord Shani. Let's explore the highlights of this tour:
Trimbakeshwar Jyotirlinga: Located in Trimbak near Nashik, the Trimbakeshwar Temple is dedicated to Lord Shiva and is one of the 12 Jyotirlingas in India. The temple's unique architecture and spiritual significance attract devotees from far and wide. Trimbakeshwar is also known for its association with the sacred river Godavari.
Grishneshwar Jyotirlinga: Situated in the village of Verul near Ellora, the Grishneshwar Temple is dedicated to Lord Shiva. It is one of the ancient temples in the region and is known for its intricate carvings and spiritual significance. The temple holds a special place in the hearts of devotees.
Bhimashankar Jyotirlinga: Located in the Sahyadri hills near Pune, the Bhimashankar Temple is dedicated to Lord Shiva. The temple is known for its beautiful architecture and serene surroundings. It is believed to be the place where Lord Shiva took the form of Ardhanarishwara to defeat the demon Tripurasura.
Shirdi: Shirdi is the sacred town where the revered saint, Shri Sai Baba, lived and attained spiritual enlightenment. The Sai Baba Temple in Shirdi is a major attraction, drawing devotees from all over the world. Visitors can pay homage to the saint, witness the aarti (prayer) ceremonies, and experience the spiritual aura of the place.
Shani Shingnapur: Located in Ahmednagar district, Shani Shingnapur is famous for its temple dedicated to Lord Shani, the deity associated with the planet Saturn. The temple is unique as it has no doors or locks, and devotees believe in the protective powers of Lord Shani. Visitors can seek blessings and witness the deep faith of the devotees.
Booking and Availability:
The 3 Jyotirlinga Tour Package of Maharashtra with Shirdi and Shani Shingnapur can be booked through us. It is advisable to book in advance, especially during peak pilgrimage seasons and festivals, to secure the desired dates and accommodations.
Embarking on this tour package allows devotees to experience the divine presence of Lord Shiva through the Jyotirlingas, seek the blessings of Shri Sai Baba in Shirdi, and witness the faith and devotion at Shani Shingnapur. It offers a comprehensive and spiritually fulfilling journey through the sacred sites of Maharashtra.
Features:
Feature 1: Best hotel deals or get the most competent tour packages.
Feature 2: Ask for customized holiday plan.
Feature 3: We are tour operator of North East including Arunachal Pradesh.
Feature 4: Visit our site for elaborate and various tour packages for across country.